2023 All Oklahoma Academic Team + OACC President's Tuition Waiver Awards Ceremony Tuesday March 28, 2023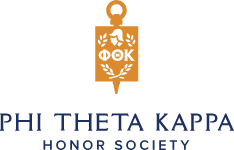 Phi Theta Kappa National Awards
All-USA Academic Team + New Century Transfer Scholar: Juan Dills, Rose State College
Coca-Cola Academic Team Gold: Constance Kettler, Rose State College
New Century Workforce Scholar: Leslie Travis, Murray State College
THANK YOU TO OUR BUSINESS SPONSORS!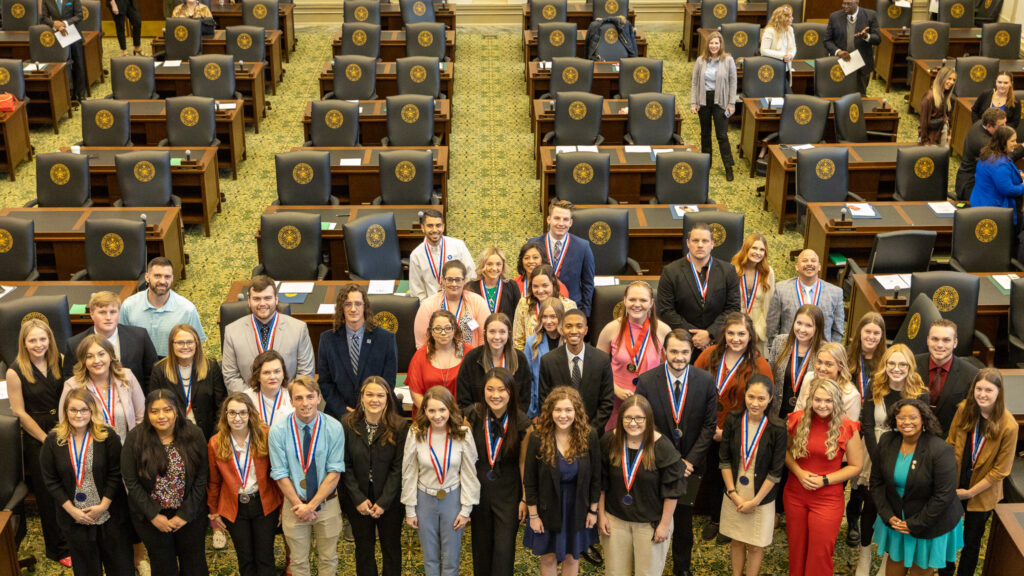 2023 All-Oklahoma Academic Team
The All- Oklahoma Academic Team Program provides statewide recognition to outstanding two-year college students. To be eligible, students must be nominated by their college president to the All-USA Academic Team. Nominees must be eligible to graduate during the 2023 academic year and hold a minimum of a 3.50 cumulative grade point average out of a possible 4.0 on all college-level coursework completed in the past five years.
Oklahoma is one of 39 states participating in the All-USA Academic Team Program. The State Academic Teams were introduced in 1994 to provide scholastic recognition to community college students, while promoting excellence at two- year colleges. Congratulations to our 2023 All- Oklahoma Academic Team!
Carl Albert State College
Kylah Colwell
Michelle Dean
Connors State College
Carlie Jones
Allison Wright
Eastern Oklahoma State College
Marlie Farris
Emma Victery
Murray State College
Zachary Eminger
Periale Noutaha
Ciera Pittman
Leslie Travis
Northeastern Oklahoma A&M College
Elijah Atkins
Nancy Jamie Bernal
Northern Oklahoma College Enid Campus
Bobbie Benz
Mia Claire Jones
Northern Oklahoma College Stillwater Campus
Hang Dinh
Emilee Rhymer
Northern Oklahoma College Tonkawa Campus
Devin Barnett
Samantha Smith
Emma Valgora
Oklahoma City Community College
Micah George
Siria Parente
Redlands Community College
Merideth Behrens
Trenton Jones
Rose State College
Kennedy Brewster
Juan Dills
Constance Kettler
Seminole State College
Jami Barkhimer
Abigail Ridley
Hannah Ridley
Tulsa Community College Metro Campus
Susanna Loker
Paige Myers
Caidyn Velasquez
Tulsa Community College Northeast Campus
Jesse Brownfield
Tulsa Community College Southeast Campus
Trey Beatie
David Regalado
Western Oklahoma State College
Monica Cox
Karsyn McQueen
Adison Warren
2023 OACC President's Tuition Waiver

Each year Presidents of Oklahoma Community Colleges select deserving students from across the State of Oklahoma to receive a $1,000 tuition waiver, which may be applied to tuition for the upcoming 2023-2024 academic school year at $500 per semester. The President's nominees are selected for their outstanding academic achievement, their record in the classroom and their leadership ability. Nominees must be a graduating high school senior or attend a community college. Certificates will be presented to all of the tuition waiver students.

Carl Albert State College
Olivia Chambers
Connors State College
Bali Cowden
Vanessa Ortiz
Eastern Oklahoma State College
Jacy Browne
Murray State College
Terah Garcia
Bradley Gooch
Northeastern Oklahoma A&M College
Eligah Wooden
Northern Oklahoma College
Reik Barrack
Oklahoma City Community College
Ruby Esparza
Redlands Community College
Bailey Denwalt
Reece Hightower
Rose State College
Molly Montgomery
Seminole State College
Benjamin Foster
Carley Hunter
Olivia Stevenson
Tulsa Community College
Susanna Loker
Western Oklahoma State College
Nathan Augustine
Korie Beason
McKenzie Richie
2022 All-Oklahoma + Tuition Waiver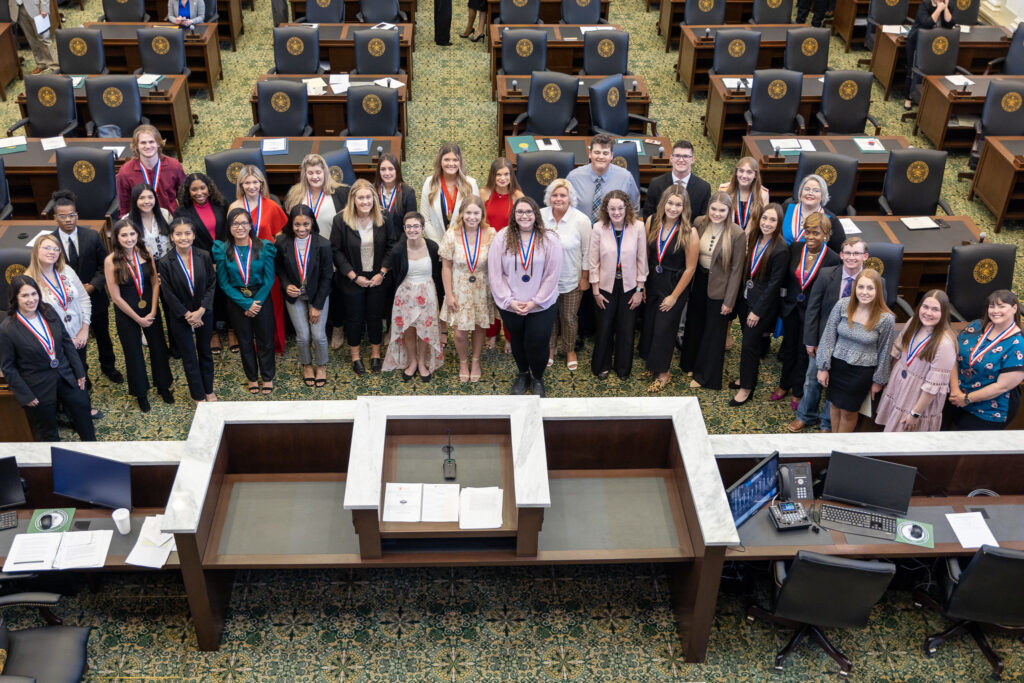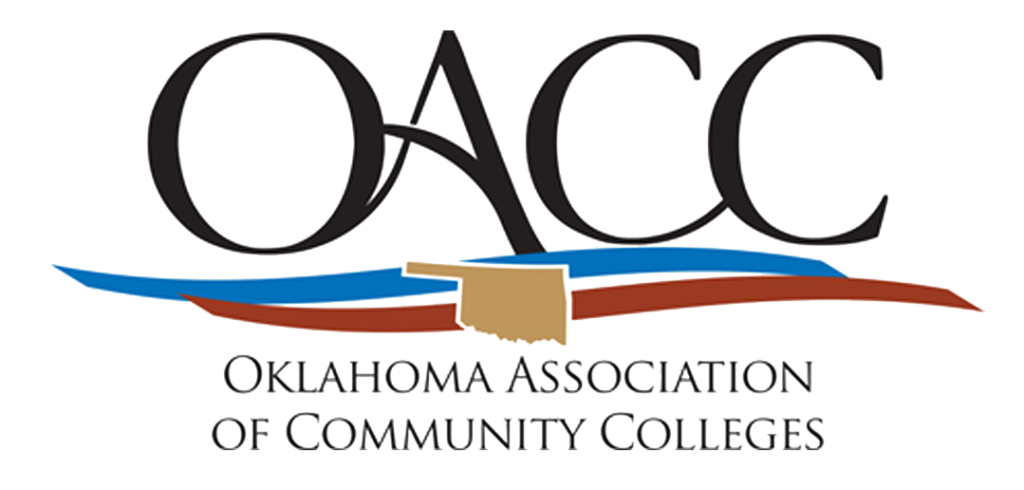 2022 All- Oklahoma Academic Team
Carl Albert State College
Macy Nobles
Hayden Workman
Connors State College
Jayla McGuire
Rylie Spaulding
Eastern Oklahoma State College McAlester
Jessica Raper
Eastern Oklahoma State College Wilburton
Maggie Armstrong
Ashleigh Gay
Randi Riley
Murray State College
Katyn Denson
Blake Jones
Northeastern Oklahoma A&M College
Abby Ishmael
Kaylee Wilson
Northern Oklahoma College
Ashton Linton
Abriana Suprobo
Oklahoma City Community College
April Burnham
Michelle Kott
Adebukola Okunuga-Porter
Rose State College
Andrew McClary
Garin Summerlin
Seminole State College
Elizabeth Thomlinson
Jessica Waddell
Tulsa Community College Metro Campus
Cing Kim
Kimberly Orr
Tulsa Community College Southeast Campus
Lun Cing
Keirsten Metcalf
Tulsa Community College West Campus
Sunny Wachsmuth
Western Oklahoma State College
Paige Condon
Maribel Garza-Willis
2022 OACC President's Tuition Waiver Award Recipients
Carl Albert State College
Reilli Whitehead
Connors State College
Kaysie Gonzalez
Bryahna Martin
Eastern Oklahoma State College
Jordan Jones
Murray State College
Jaysen Welty
Nathan Wolfe
Northeastern Oklahoma A&M College
Hannah Dozier
Northern Oklahoma College
Matthew Davis
Oklahoma City Community College
DeAvian Wright
Redlands Community College
Naomi Green
Brady Leck
McKenzie Simon
Karlee Trammell
Rose State College
Madison Wheeler
Seminole State College
Jordan Jones
Tulsa Community College
Kyle Shay
Western Oklahoma State College
Koda Roark
Kailyn Salcido
Madison Scallion